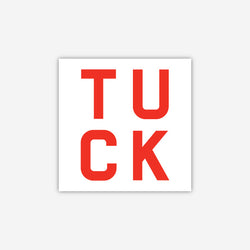 TUCK – Red & White Sticker
TUCK – Red & White Sticker
Sticker feedback
I like both stickers I ordered. I put the white one on my new BMW X5, and I put the red and white sticker on my yeti.
Great stickers!!
Quality stickers with vibrant colors...great for car, computer or water holder.
Excellent
Great customer service.. the stickers were better than I anticipated.